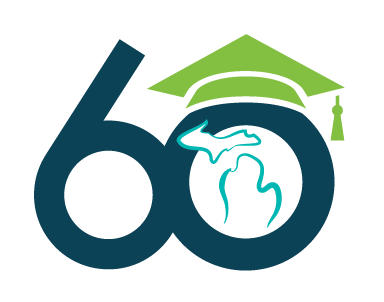 State of Michigan - Sixty by 30
These programs and initiatives support Michigan's goal to increase the number of working-age adults with a skill certificate or college degree from 45% today to 60% by 2030.
Sixty by 30 seeks to build a better Michigan in three ways:
Increase opportunity for all Michiganders and give residents greater access to the education and skills that create opportunities for better jobs and bigger paychecks.
Close the skills gap that challenges the success of our businesses and our state's prosperity. Jobs requiring skilled employees today, as well as jobs on the horizon, demand greater education and training than ever before.
Make Michigan more competitive for inclusive economic growth.