Benzie Chamber Building & Grounds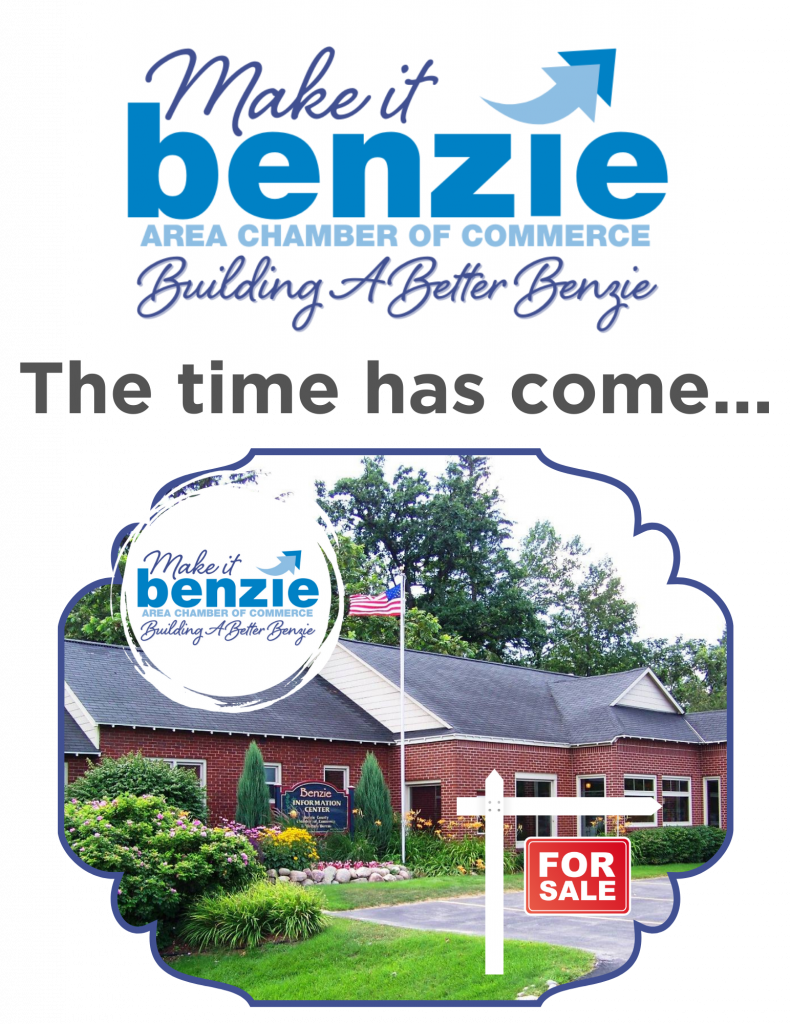 To attract, support, and represent the business community and improve social and economic development in the Benzie Area and to better serve our members, the Chamber is selling the current Benzie Chamber of Commerce building located at the corner of US-31 & M-115.
If you would like a printed copy of this notice, please email our Director.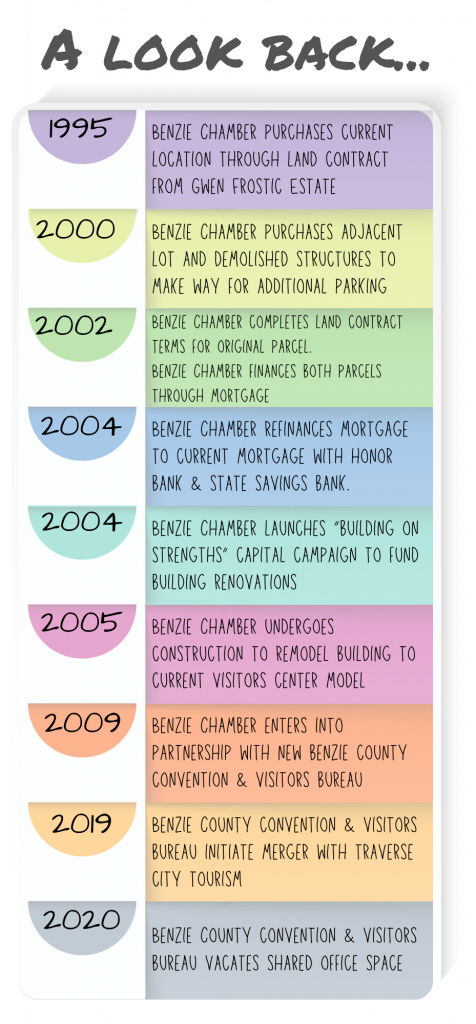 Responsible Chamber Operations has been at the forefront of our Executive Director's duties with Board of Directors' oversight. Much discussion and effort has gone into exploring options to offset occupancy costs after the exit of the Convention & Visitors Bureau in mid-2020. In the last 4 years we have sought a suitable tenant, explored creative options for drop-in usage, as well as seeking support from tourism-focused agencies without a permanent solution. As a reminder, the Benzie County Convention & Visitors Bureau merged with Traverse City Tourism at that time and is the fiduciary for the lodging & tourism marketing assessment funds.
Occupancy costs are currently 41% of our average revenue annually; and with the efforts made in the last three years to keep the building has put us in a severe budget deficit. This is simply not a good position for the Benzie Chamber of Commerce and certainly not good stewardship of the Benzie Chamber Member investments. At this time, it has been decided to sell the building to get our budget more in line with our annual revenue stream. Moving forward without the burden of occupancy will allow the Benzie Chamber to offer more member services and expand our programming, as well as effectively defining our identity without being associated with the Visitors Bureau. Our Director will be working remotely until we find a suitable location to relocate our brick-and-mortar operations that is within our budget directives.
Rest assured current Chamber Operations and Programming will continue and grow.
We are sure that there are many questions, so we have put together a list of FAQs to help our community better understand our reasoning.