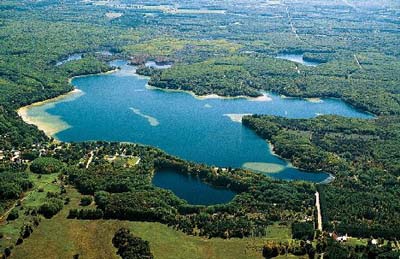 Lake Ann - Benzie County's Eastern Gem
Lake Ann is found in the Northeast corner of Benzie County, adjacent to Grand Traverse County and Leelanau County.  Tucked away in a quiet wood is bustling destination town.  Complete with an iconic grocery store and ice cream shop, Lake Ann is truly a charming destination to put on your list.
What began in the mid 1800s as a logging settlement along the Manistee & Northeastern Railroad has evolved into a quaint resort town, a true destination location.
The town and township named for its original settlers that still have strong roots in the area.  Almiral Burrell (the namesake of Almira Township) was the wife of the first settler, Andrew Burrell.  And the lake herself named after the wife of Addison Wheelock, Ann Wheelock.  The Pratts, Linkletters, Ransoms, Rosas & Burnetts are also famous founding families with many descendants still in the area.
The town of Lake Ann was nearly destroyed by fire three times around the turn of the 20th century.  But the embodiment of this strong community rose up and rebuilt each time.  If you are a history buff, be sure to visit the Almira Township Historical Society for the complete story.
You will find a strong sense of community in this small town of under 300 residents, along with an abundance of hospitality and pride for the area.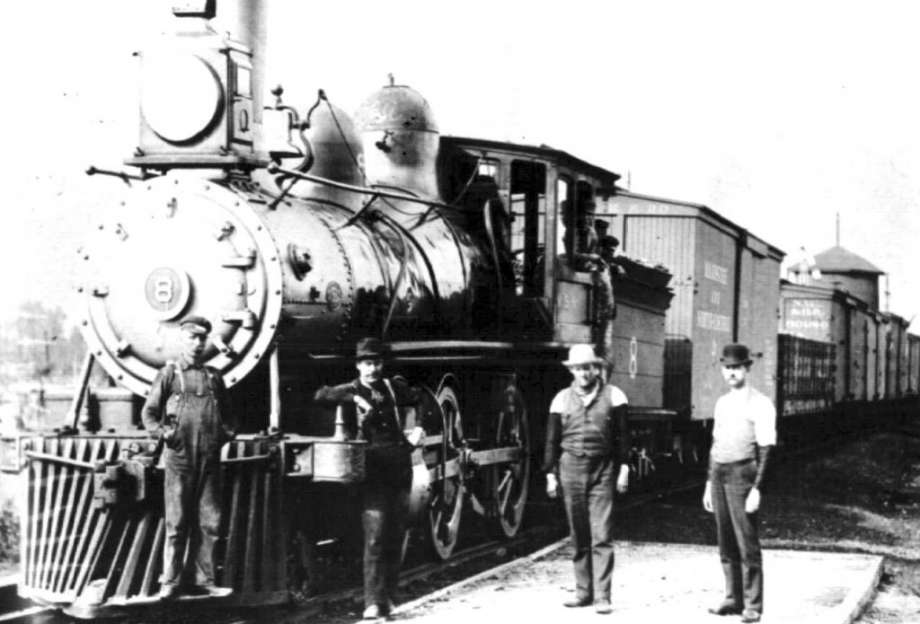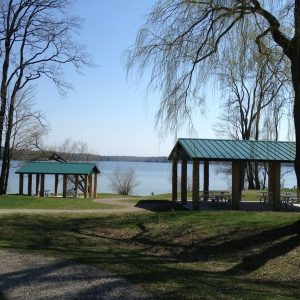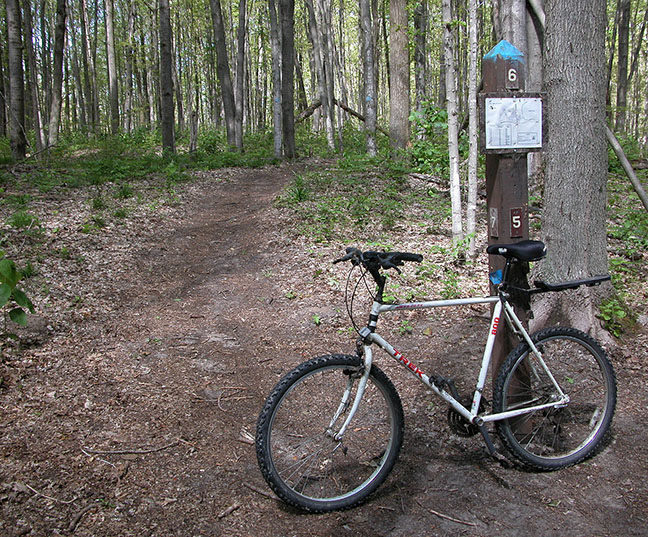 Lake Ann is home to many leisure activities.  Boating and fishing are obvious choices with over 30 bodies of water and an abundance of fish in the area.  Anglers will find many lakes and streams to fish from shore, by boat or midstream in a pair of waders.  And when all that water freezes, shanties can be found scattered across the white tundra of Lake Ann's glassy surface.
With so much water, there are plenty of public and private beaches to relax and take in the summer sun while taking a refreshing swim.
Land lubbers can find their fix with miles of hiking, biking and equestrian trails intertwining the area.  In addition to the Ransom Lake Natural Area, the Grand Traverse Regional Land Conservancy has recently acquired the Lower Woodcock Lake area with plans for a nature preserve and hiking, biking and fishing access.
The Almira Township government has two public parks, complete with play equipment, grills, picnic tables and plenty of space for those family gatherings.  The Township Park has a disc golf course, baseball diamonds, basketball courts, volleyball courts and tennis courts to cure your competitive side.
Lake Ann is home to Benzie County's only covered bridge.  Used as a backdrop all year round for weddings and family gatherings, the Loon Song Bridge (also known as Joshua's Crossing) was built in 1995 for access to the Herendeen Lake Resort property.
The Almira Historical Society Museum is the place to learn about the rich history of Lake Ann and the surrounding area.  With many artifacts on display, the museum staff can take you for a stroll down memory lane.  The Historical Society Board is also intricate in the community for historical restoration of properties and buildings.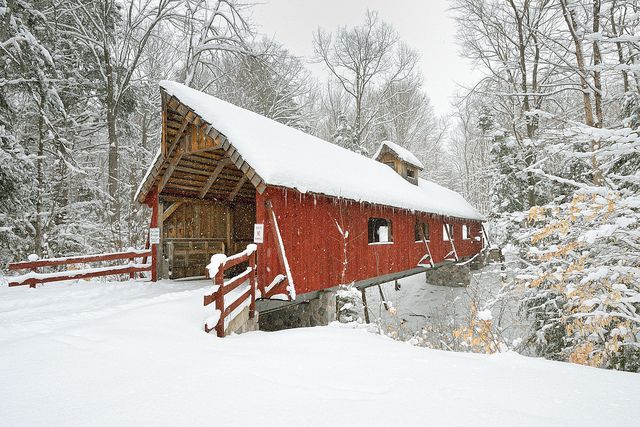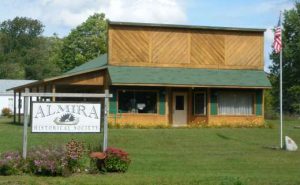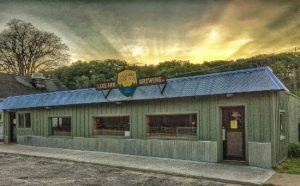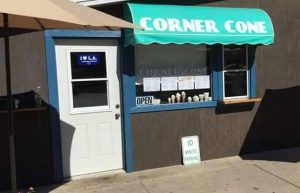 SUSTENANCE & REFRESHMENTS
Don't let its size fool you, Lake Ann is home to many excellent eateries and even a brewery.  Lake Ann Brewing Company is in the heart of downtown and offers locally made libations and a huge outdoor venue where live music is found daily during the summer months.  Next door, a local favorite for hearty home cooking and custom pizzas is the Stone Oven.  If you have more of a sweet tooth, be sure to stop by the Corner Cone for a soft-serve creation or grill fare.
If you are an early riser, stop into the Red Door Coffee Shop for a quick bite and excellent pastries.  Looking for carry-out or dine in?  A short drive down the road is Papa J's Pizzeria & Diner for that eclectic diner experience.
When it comes time to lay your head on a pillow and turn in for the night, Lake Ann has a variety of accommodations to choose.  From camps to cottages and resorts to vacation homes, Lake Ann has it all.
Lake Ann Camp is a summer camp and retreat on the shores of Lake View.  This resort can accommodate large groups for a variety of retreat types.  The Sleeping Bear Resort is just one of many cabin-style resorts across many lakes in the area.  Weekend get-a-ways or family accommodations are waiting.  The Wayberry Cottage by Therrien Vacation Rentals are one of the many vacation homes in the area for that home-away-from-home feel.
Wherever you stay, you can be sure it will come with all the hospitality Lake Ann has to offer.