"Up North" is commonly used as a phrase to express getting away to a place of rest and relaxation; a time to unwind and refresh from the daily grind.  Everyone has their own way to push the proverbial reset button and Benzie County has something for all.  We pride ourselves on picturesque views with Lake Michigan to the west and the Platte & Betsie Rivers stretching to the east.
Once a rail and water trade route, you can step into history with a visit to the Frankfort and Point Betsie Lighthouses or the Benzie Area Historical Society and Museum.  Seasonal residents and visitors can find diverse accommodations, including hotels, motels, cabins, cottages, vacation homes, resorts and campgrounds.  Sport recreation happens year round with plenty of space to hunt, fish, boat, bike, swim, ski, snowmobile and so much more.  Benzie County is home to miles of hiking and biking trails as well as lakes and rivers to navigate.  Take in a breathtaking view from Inspiration Point Overlook in the Arcadia Dunes or search for Petoskey stones along miles of sandy beaches that are a part of the Sleeping Bear Dune National Lakeshore.  The phrase "we live where you vacation" truly defines our Up North lifestyle.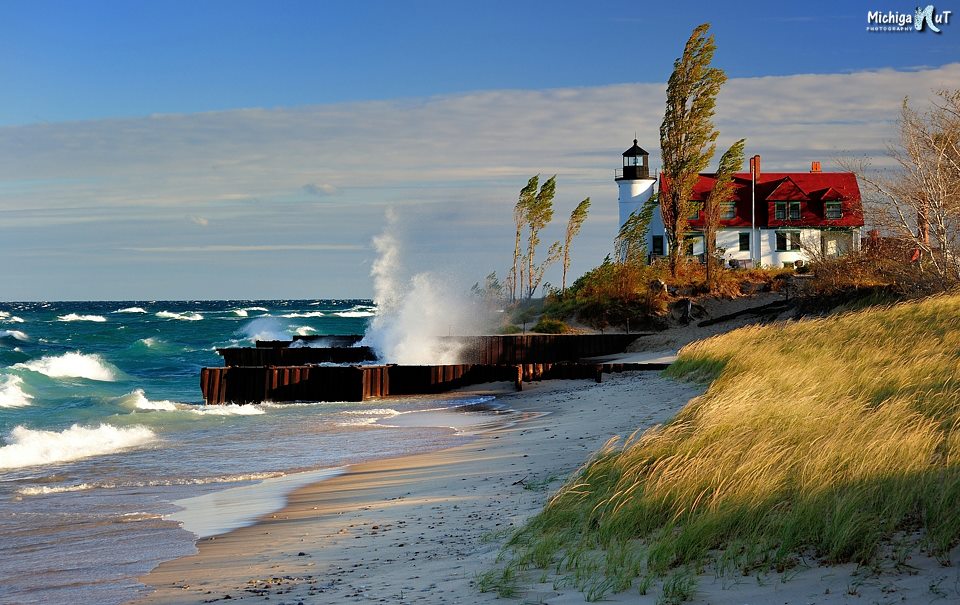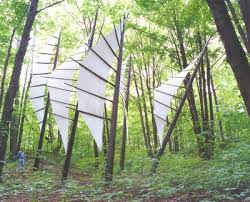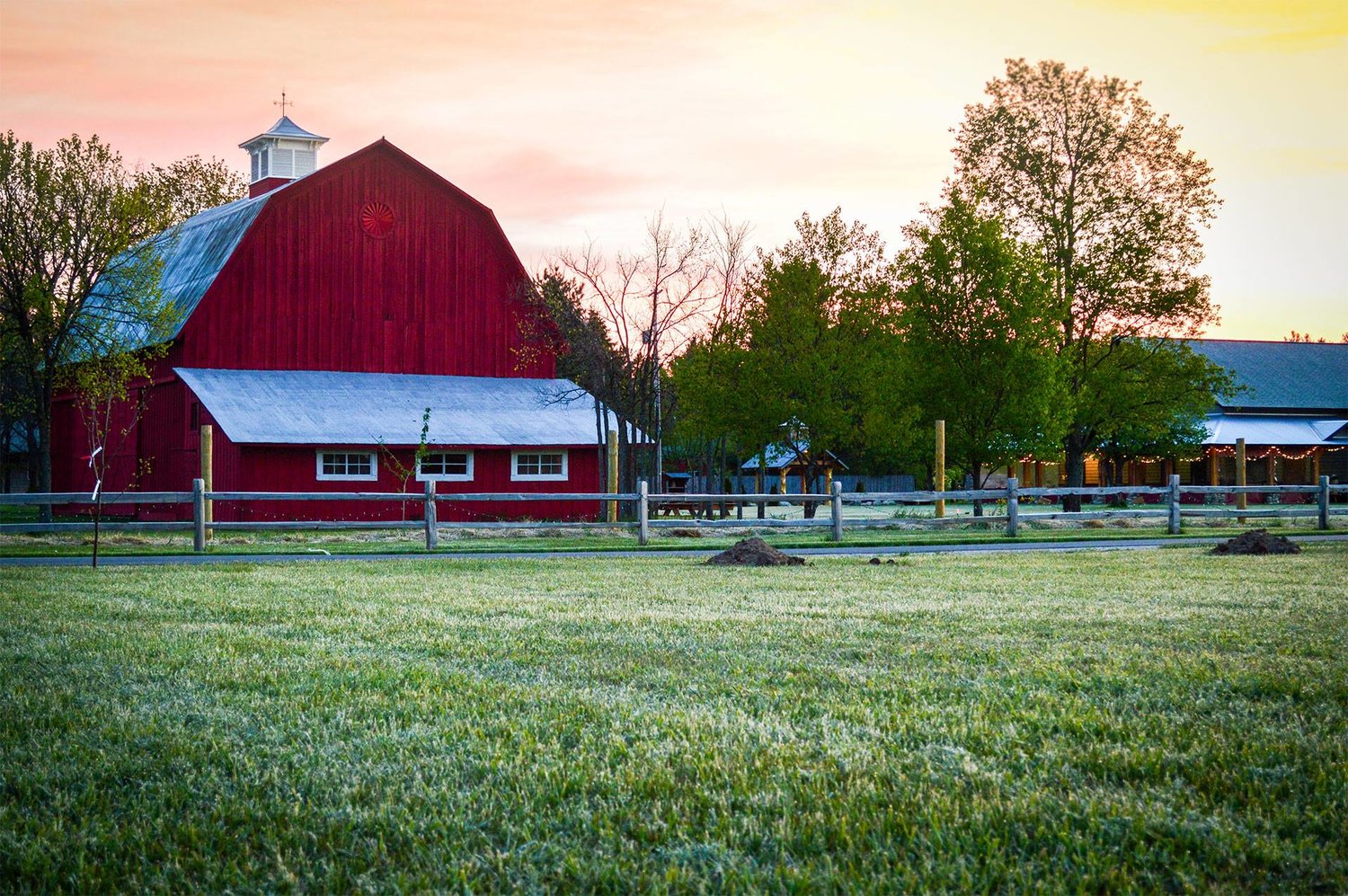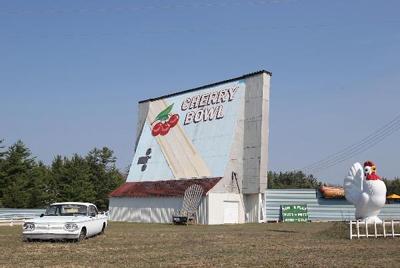 Recreation
Here in a destination location, there is barely a lull in things-to-do.  Recreation is at the forefront of our tourism industry.
In the Spring, you can enjoy hiking and biking on miles of trails stretching across the county.  Enjoy the rejuvenation of the trees and blossoms as nature awakens from its winter slumber.  Take in our many lakes and streams as the ice melts away and the fish are jumping on your line.  Springtime is a season of rebirth and renewal.
In the Summer, with the sun high in the sky and a light breeze blowing across the water there is a flurry of activity.  Enjoy the water relaxing on our beautiful sandy beaches or try your hand at the many watercraft options, stand-up paddleboard, canoe, kayak, row boat, power boat or pontoon.  Take a fishing excursion out into the gorgeous Lake Michigan and haul in a Lake Trout or a Sturgeon.  Have an adventure on many of our hiking and biking trails; whether you ride touring-style, mountain-style, fat-tire or even a tri-cycle, we have a bike for you.  Prefer something a bit greener?  We have several World Class award-winning golf courses including the famous Crystal Downs designed by architect Alister MacKenzie.  When the sun sets in a spectacular fashion across the gorgeous Lake Michigan, step back in time at the famous Cherry Bowl Drive-In for a double-feature with the whole family.  You will need those long summer days to pack in all the experiences Benzie County has to offer.
In the Autumn, the cool temperatures bring on evenings by the campfire.  During the day, hike or bike to many of our trail summits to take in a sight to behold as nature paints a perfect canvas of browns, golds and reds.  Or take a chairlift ride to the summit of Crystal Mountain to enjoy the sunset.  Taking a slow paddle on the Betsie or Platte Rivers will allow you to see the incredible trout and salmon running upstream to lay their eggs.  As the days get shorter, you can feel the relaxation and tranquility in the air.
In the Winter, the trees and flowers fall fast asleep and are blanketed by a thick cover of snow.  The people once again emerge to a flurry of activities.  Ride a snowmobile or ATV along miles of maintained trails.  Take a snowshoe hike, a snow bike ride or snap on a pair of cross country skis to explore miles of landscape.  Prefer something on the faster side?  Benzie County is home to Crystal Mountain Resort where you can carve down 58 trails on skis or snowboard.  Head out to the lake for ice skating or put up an ice-fishing shanty.  When your day is done, curl up in front of the fireplace with a frothy mug of hot chocolate.
Delicious Dining and Refreshments
Benzie County is home to many traditional and specialty eating establishments.  Specialty pizzas, hand-crafted burgers, vegan delicacies, perfect pasta, finer fare and so much more; your taste buds are sure to be tantalized.  Rich with tradition, you can find many styles of Fish Frys on Fridays throughout the area...from locally caught perch & walleye to ocean cod & pollock, batter dipped, breaded or grilled.  Stop in the iconic Cherry Hut restaurant for a traditional Turkey dinner followed up by a slice of their famous Cherry Pie.  Bring your appetite and leave that calorie counter at home.
Our area is teeming with agriculture.  Throughout the summer and fall, you can find local produce, grains and baked goods at the local farmer's markets.  If you prefer to forage for yourself, take advantage of our many U-Pick farms in the area for a variety of berries, cherries and apples.  In the fall, grab some fresh donuts and apple cider made fresh daily.
Michigan has become iconic in the craft beverage community.  Benzie County holds our own with four breweries, two meaderies and nearby cidery and distillery.  Stormcloud Brewery was Benzie County's first brewery, specializing in Belgian style brewing.  They have grown and have added another facility for canning operations.  Sleeping Bear Farms started out as a honey production farm and grew into St. Ambrose Cellars and Brose Brewing.  The 15 acre farm produces honey, mead, wine, cider, beer & root beer for the kids; it boasts a production & bottling facility, disc golf course and outdoor venue for music and special events.  Lakeshore Shuttles & Tours offer packages for safe transportation of your group throughout the region.  While all of these venues are family-friendly, the Benzie County Chamber of Commerce encourages you to indulge safely.
If you prefer the daily grind, there are plenty of specialty coffee houses, tea houses and even a tea farm nearby.  Chose your roast and perhaps some cream from our local dairy farms.  Or if you have a sweet tooth, stop into many ice cream and candy shops and sink your teeth into a delicious caramel apple or savor some creamy chocolate fudge.
Farm-fresh fare, hand-crafted delicacies makes Benzie County a mecca for foodies and beverage connoisseurs alike.
Arts & Culture
Benzie County is also home to a gifted artist community.  From the famous Gwen Frostic to two-time Art Prize winners Steve & Ann Loveless and beyond, there are many studios and shops to browse and appreciate their talents.  Take a walk through the sculpture garden at the Michigan Legacy Art Park or enjoy a performance at their outdoor auditorium.  Our very own Elizabeth Oliver Art Center offers classes and exhibits, or enjoy a performance by the Benzie Area Symphony Orchestra throughout the year.  The nearby Interlochen Center for the Arts is an internationally acclaimed school and brings in world-class talent for shows throughout the summer months.  Immerse yourself in the sights and sounds of art and music throughout Benzie County.
If you appreciate the visual arts of painting, photography and sculpture, there is no shortage of studios and galleries to appreciate the talents of our many local artists.  Or if you prefer to pick up a brush or strap on a camera, there are many areas of inspiration to create your own.  Want to perfect your talents?  The Elizabeth Lane Oliver Art Center and Interlochen Center for the Arts offer classes by world-class instructors.
If you yearn for the performing arts, we abound with thespians, poets, storytellers, dancers and musicians.  Take in a show at our many auditoriums and outdoor amphitheaters.  Many our local pubs and restaurants also offer Live Music frequently, check your local venue for artists and schedules.  If you care to try your hand at sharing your talent, stop by one of the many Open Mic Nights throughout the area.
Curl up with a great book about the history of our area.  Read about the settlers' hardships, innovations and how Benzie & Betsie became a derivative of "Bec Scies".  Many great authors have written about Benzie County and the surrounding region, and a few still live here.
Our diverse culture welcomes art and inspiration from a variety of sources.  Benzie County has a host of Art Fairs, Street Shows and Festivals throughout the year showcasing and celebrating artists and their accomplishments.
Lodging & Accomodations
Whether you are looking for a 5-Star resort or a rustic campground Benzie County has put out the welcome mat.  Choose from many vacation rental homes, beach and lake front hotels or a full resort with all the amenities.  Full service housekeeping, swimming pools, hot tubs and more await your home-away-from-home vacation.  Many properties offer onsite spa & salon services, restaurants and recreational activities.
If getting back to nature is more your style, we have many modern and rustic campgrounds for camper or tent camping.  Many campgrounds are adjacent to our local rivers and lakes for easy access for water recreation.  Take advantage of the camp store for all your grocery and necessity needs.
Stay for a day or stay for a while, our Northern hospitality will always make it hard to go back home.
Take it Easy, Make it Benzie