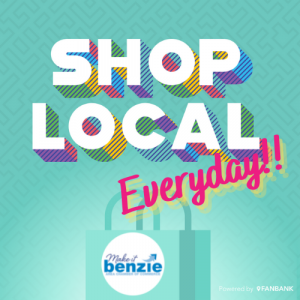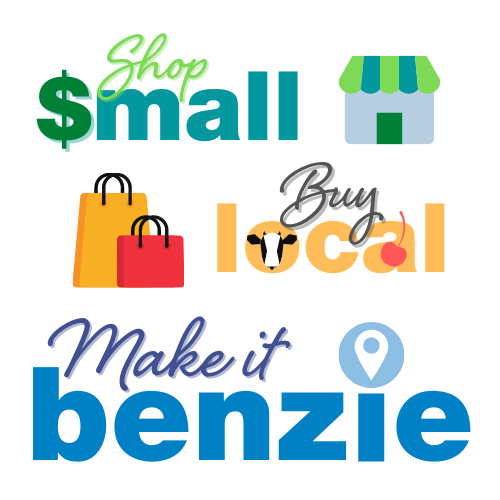 Saturday, November 25th is Small Business Saturday!  This event was launched 12 years ago to support local brick and mortar shops.  The Benzie Area Chamber of Commerce would love for you to purchase your everyday and Holiday gifts from our local members.
While this promotion is important and shines the spotlight on supporting our local business and as a result, our community, it begs the question "shouldn't we be shining the spotlight on our local businesses everyday?"  The answer is YES!!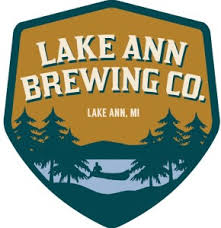 COVID-19 has challenged all of us, especially small businesses, and their employees.  As we go into this winter season, Coronavirus numbers are rising, and the flu season is also upon us.  Several of our community-based holiday events that bring shoppers to the area have been cancelled.  We cannot let our small shops, restaurants, and pubs become cancelled too.
As of November 1, 2020, over 170,000 small businesses have closed across the country since March 1 of this year.  Most of those closures have been attributed to COVID-19.  In Benzie County, we were fortunate that a strong summer tourism season saved many of our small businesses from shuttering.  While the winter season attracts tourists, it will not rival summer.  So, it is on our shoulders to support our local businesses, and NOT JUST on Small Business Saturday...but EVERYDAY!
The Benzie Area Chamber of Commerce wants to encourage you to be creative with your gift shopping this season.  We want to challenge you to shop locally and, if possible, make 100% of your gift purchases within the area.
One of the best gifts you can give are gift certificates.  Purchasing gift certificates from your favorite restaurant, pub, brewery, and locally-owned shop keeps your money circulating in the local economy.  Also, a gift certificate brings customers into shops and restaurants, leading them to spend additional money.
Speaking of being creative, Benzie County is loaded with artisans and crafters creating painting, music, pottery and other artistic works that make exceptional gifts.  Do you have friends and family that want to visit the area, but there is not enough room at your home?  Consider gift certificates from one of our 60+ lodging establishments in the area.
Shopping is obviously good for our economy.  Small businesses are the backbone to the rural lifestyle we enjoy here in Benzie County.  for every $100 spent at a locally-owned business, $73 stays in the local economy, and nearly 60% of dollars spent at non-locally owned businesses leave.  Recent research indicates that local eateries return nearly 79% of revenues to the local community, with 70% of revenues for chain restaurants leaving.
We cannot just simply say "Shop Locally"; our actions must equal our words.  Promote with pride on social media platforms your local purchases.  Write positive reviews on Yelp and Google about local businesses that you support.  "You can't buy happiness, but you can buy local, and that's kind of the same" - author unknown.
The Benzie Area Chamber of Commerce will be doing our part to promote local shopping.  Please check out the "Hot Deals" on this website and other local shopping opportunities.  Plus, we will be promoting on our social media platforms: Facebook, Instagram, Twitter & YouTube, all of the local shopping, local grub and local libations!!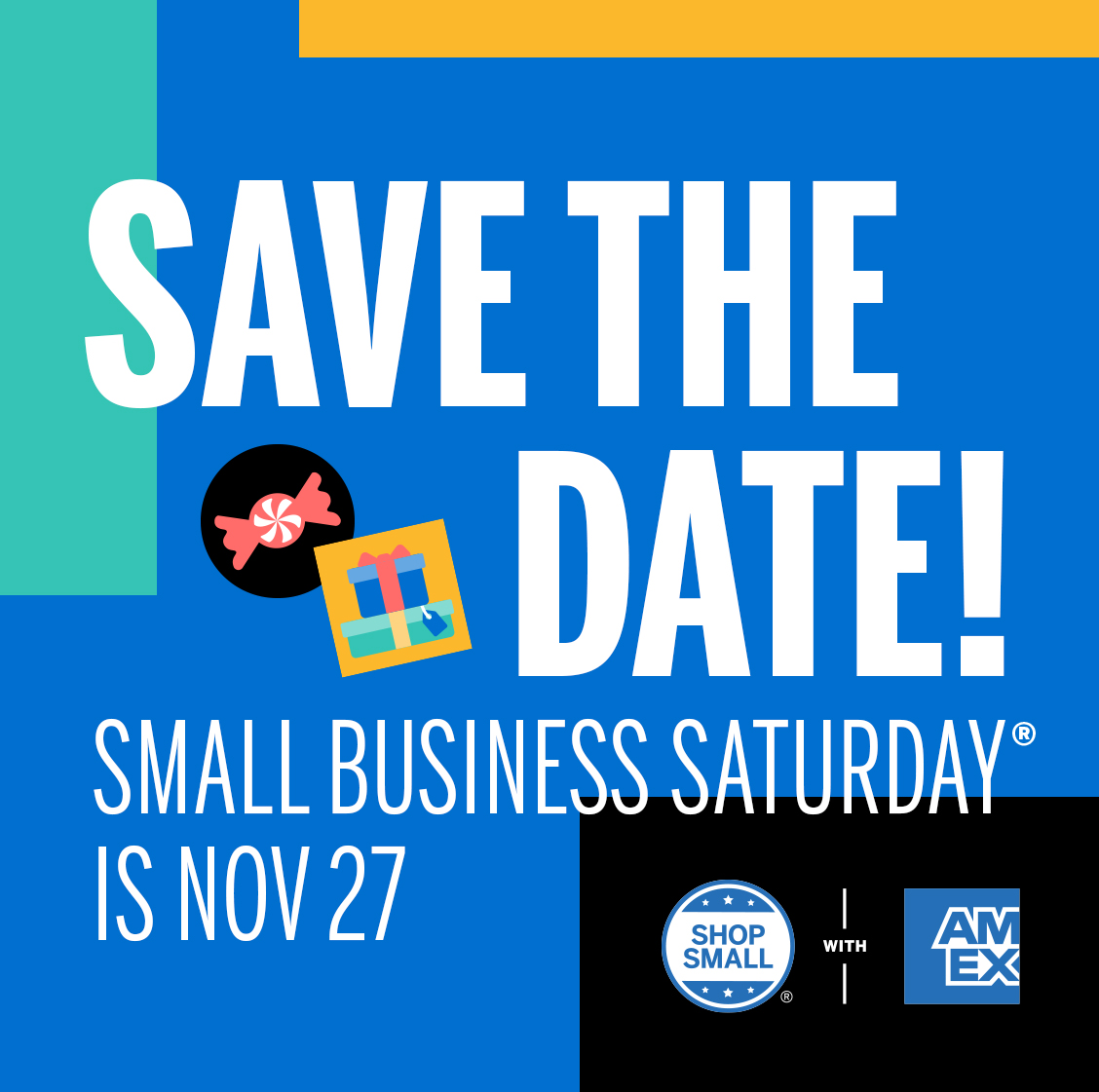 SHOP SMALL, BUY LOCAL!
In partnership with American Express, your Benzie Area Chamber of Commerce was out in the community celebrating Small Business Saturday!  We gave away 40 Swag Bags filled with goodies from American Express and many local Benzie businesses and organizations.
Thanks to all who stopped out!