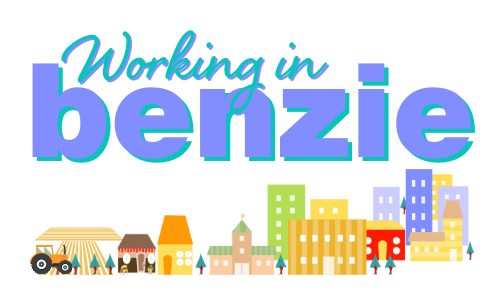 Benzie County has a diverse job market with a focus in seasonal industries centered around tourism and agriculture.  You will find traditional brick-and-mortar, fleet service and remote operations all work well in our four-season community.  Whether you own a business or just have a career passion, you will find Benzie County has a lot to offer.

State of Michigan - Futures for Frontliners
What Is Futures For Frontliners?
Futures for Frontliners is a state scholarship program for Michiganders without college degrees who worked in essential industries during the state COVID-19 shutdown in spring 2020 (April 1 – June 30). This scholarship provides these frontline workers with tuition-free access to local community college to pursue an associate degree or a skills certificate, either full-time or part-time while you work.
Thinking about going back to school? Choose the path that's right for you:
- Start at your local community college and earn a skill certificate or associate degree.
- Complete your high school diploma or equivalent and continue onto college.
To be eligible, you must:
- Be a Michigan resident
- Have worked in an essential industry at least part-time for 11 of the 13 weeks between April 1 – June 30, 2020
- Have been required by their job to work outside the home at least some of the time between April 1 – June 30, 2020
- Not have previously earned an associate or bachelor's degree
- Not be in default on a Federal student loan
- Complete a Futures for Frontliners scholarship application by 11:59 pm on December 31, 2020
The Benzie County Young Professionals is a group of dynamic individuals dedicated to further the business community in Benzie County.  Meetings are scheduled for group preferences as an Early Bird Coffee or Evening Mixer.  This group focuses on Networking, Community Engagement and Professional Growth.
Take it Easy, Make it Benzie
Once you fall in love with all that Benzie County has to offer, stop by one of our great Real Estate Agencies or Retirement Communities and get the ball rolling to make this your home.