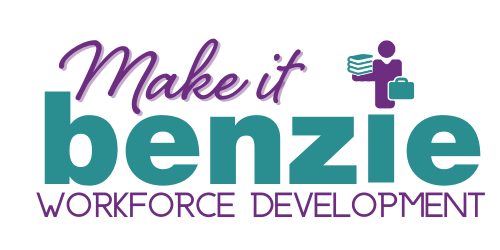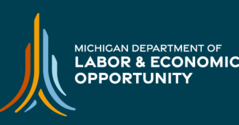 More than 75% of all Michigan jobs will soon require at least some education beyond high school.
Whether you're a seasoned professional who's looking for a better job or you're just starting out in the workforce, now is the right time to explore new possibilities.


The Going PRO Talent Fund independent application period for Fiscal Year 2022 has closed. The application period for Industry-led Collaboratives (ILCs) opens February 1, 2022. ILC applications will be accepted throughout the year, subject to available funding.
---
The Going PRO Talent Fund (Talent Fund) makes awards to employers to assist in training, developing and retaining current and newly hired employees. Training funded by the Talent Fund must be short-term and fill a demonstrated talent need experienced by the employer. Training must lead to a credential for a skill that is transferable and recognized by industry.
Please click here to access the Work-Based Learning Online Management System (WBLOMS):
(Google Chrome must be used for optimal performance.
The WBLOMS cannot be accessed using Microsoft Internet Explorer)
The Department of Labor and Economic Opportunity - Workforce Development awards funds to employers through Michigan's workforce system, commonly known as Michigan Works! Agencies (MWA). MWA Business Services staff conduct fact-finding sessions with employers to assess their talent skill gaps, suitable training providers, and availability of federal funding sources. The MWA Business Services staff then determines whether Talent Fund awards are appropriate to help close the skills gap, and grant employers access to a convenient online application submission process. Interested employers should contact their local Michigan Works! Talent Fund Key Contact (see map below) early to allow ample time for the fact finding process to ensure applications are completed in time for review.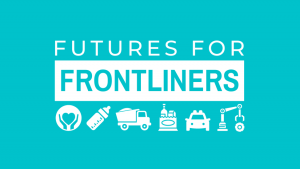 What Is Futures For Frontliners?
Futures for Frontliners is a state scholarship program for Michiganders without college degrees who worked in essential industries during the state COVID-19 shutdown in spring 2020 (April 1 – June 30). This scholarship provides these frontline workers with tuition-free access to local community college to pursue an associate degree or a skills certificate, either full-time or part-time while you work.
Thinking about going back to school? Choose the path that's right for you:
- Start at your local community college and earn a skill certificate or associate degree.
- Complete your high school diploma or equivalent and continue onto college.
To be eligible, you must:
- Be a Michigan resident
- Have worked in an essential industry at least part-time for 11 of the 13 weeks between April 1 – June 30, 2020
- Have been required by their job to work outside the home at least some of the time between April 1 – June 30, 2020
- Not have previously earned an associate or bachelor's degree
- Not be in default on a Federal student loan
- Complete a Futures for Frontliners scholarship application by 11:59 pm on December 31, 2020 - APPLICATIONS HAVE CLOSED - Check your application status